TAKING BACK the FUTURE is Tarik Black Foundation (TBF) reimagined to disrupt the status quo in youth empowerment education. TBF collaborates and partners with corporations, businesses, and community organizations to curate innovative programs that give youth access to practical information, exposure to trailblazing ideas, and opportunities to engage in life-changing experiences.
The four concepts that anchor our programming:
Global Awareness, Wealth Creation, Health Awareness, and Technology Impact
Technology Powers our Global Program
COVID-19 is the first global event most of us have ever experienced. In the long term, Gen— Zs will be impacted most by this world crisis. More than ever, technology is powering our lives giving us greater access to the world. Youth who are technology savvy and globally conscious have a broader point-of-view. This exposure promotes critical thinking – a key skill they will need for successfully shaping the future in an unprecedented world.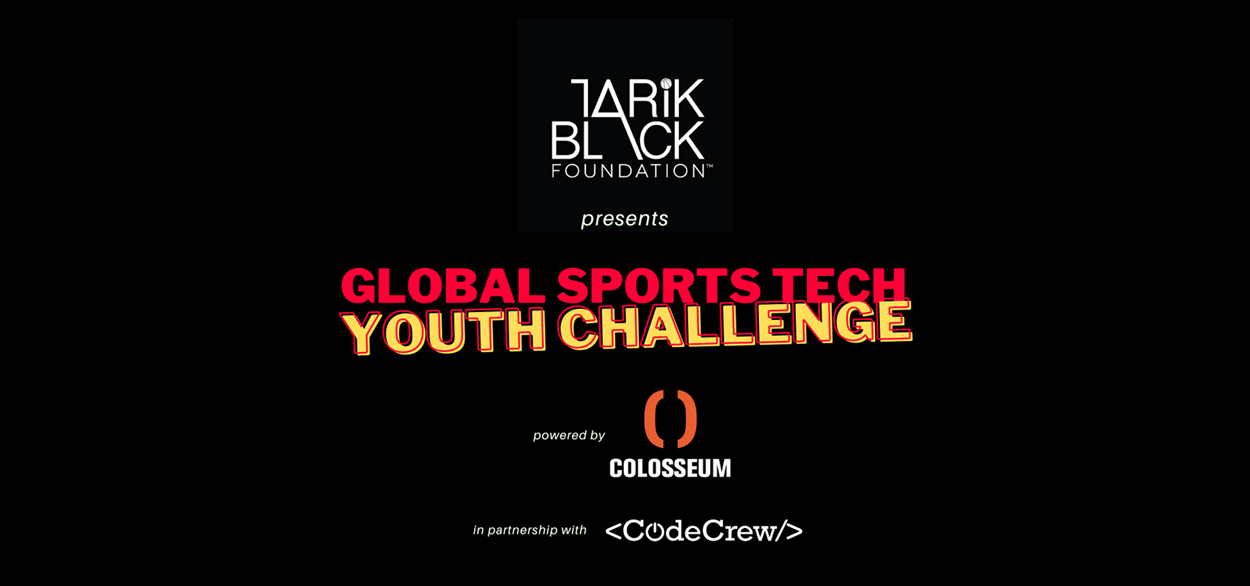 The Global Sports Tech Youth Challenge (GSTYC) encourages young tech student entrepreneurs to have an international mindset. Teams organized and mentored by CodeCrew in Memphis and Colosseum Sports Innovation Group in Tel Aviv are the featured challengers for this event presented by Tarik Black Foundation. The event is a 2 ½ -day international sports tech launch and cultural exchange. Winning teams go on to present their sports innovation concepts in front of over 2,000 global attendees at the International Sports Tech Nation Summit hosted by Colosseum Sports. The event is held in Tel Aviv, the second largest tech startup city in the world.
At the close of GSTYC, teams from Memphis and Israel pitch their sport tech concepts to an international judges panel of world-renowned sports and tech professionals. The challenge gives young tech entrepreneurs the chance to see the ideas and talents of their global peers. In addition to receiving cutting-edge tech prizes, each finishes with a global network of friends for business relationships in the future.
Everyday dialog between youth of different environments is the pathway to understanding -- whether it is practical knowledge about smart money habits or more multifaceted concepts like addressing social justice matters. Exploring issues and finding solutions by working with youth of different backgrounds can lead to important insights about life. TBF activities give access to unique opportunities that offer exposure to many ways of thinking. Education in global diversity, wealth creation, health habits, and technology impact -- thanks to innovative partnerships -- are delivered in creative methods. This helps youth understand critical life concepts through both dynamic experiences and real-world lessons. When participants complete a program or leave an event, they are more informed and better prepared to take on the complexities of the future.
Partner with us
---
The lessons and resources we offer are possible because of partnerships that provide intellectual and industry resources. We collaborate with representatives from companies and community organizations worldwide to create meaningful experiences that help; heighten global awareness, elevate understanding of how technology impacts life, teach productive health habits and encourage a mindset for creating wealth.
Session Leader
---
If you work well with youth and have innovative methods for facilitating lessons in our anchor subjects, we would like to hear from you. Taking Back the Future programs will need session leaders who can inspire critical thinking and creative ideas.
Volunteer
---
COVID-19 has changed everything, including the kinds of volunteers needed. With our programs now virtual, technical volunteers to help us research, set-up, and troubleshoot meeting and event platforms are a great help. As we develop new programs, curriculum and grant writers are also valued volunteers. Some of our virtual programs require breakout room monitors to ensure youth are engaging according to virtual meeting security and safety guidelines. Currently, there are no in-person programs planned, however, when programming is safe, we look to again host in-person programs and will post the need for volunteers.
Donate
---
Your financial support helps TBF deliver the kind of experiences for free that would be cost-prohibitive for most youth and their families. With your help, we can impact more youth and add more empowering programming. COVID-19 has challenged TBF and like most organizations, we have had to pivot. However, we are excited about the new programs and concepts, especially those offering youth global experiences. Please support us as we continue this mission. Our goal is to help ensure that youth are well informed, well rounded, and well prepared to take on the future. Will you partner with us by donating today?
For more information about how you can help, contact us.