THE CHALLENGE
According to a report released in 2015 by the University of Memphis School of Urban Affairs and Public Policy, Memphis ranks at the top of MSAs (Metropolitan Statistical Areas) with populations greater than 1,000,000 in poverty for children under 18. An unfortunate distinction that is showing no decrease even as the number of children living in poverty across the country decreases. Poverty negatively effects children's academic achievement, socioemotional development and health. All of these are contributing factors to high crime rates, lack of job readiness and despair. How to transform lives so that we alter this trajectory is the challenge.

GAME PLAN
I'm here to help develop our youth's life skills on and off the court. Experience along with guidance have been my best teachers and I want to share those with the community.
TRANSFORMATION 50 CAMP
The application process is open for the Inaugural Tarik Black Basketball Camp in Memphis. The camp is July 10-13, 2017 at Ridgeway High School.
NEWS
In the news section, you will find the most recent media interviews regarding Tarik and the work of the Tarik Black Foundation.
CHANGE is YOUR DESTINY
Tarik Black wants to elevate the community through his youth programs and is seeking strong partners who are committed to this type of work.
TARIK's VISION TO SERVE
Tarik Black decided long before he ever signed his first NBA contract that if he was blessed with the resources to give back to his hometown of Memphis, he would. After hearing a moving acceptance speech by former NBA player, now successful businessman Magic Johnson when he was in Memphis for the National Civil Rights Museum's Freedom Award, Tarik understood the powerful influence and impact an NBA player can have on advancing positive change in communities.
Fast forward about 10 years later. Tarik now finds himself in a position to follow in the footsteps of professional athletes who dedicate their personal lives to making a difference in their hometowns, the cities in which they now call home and across the globe.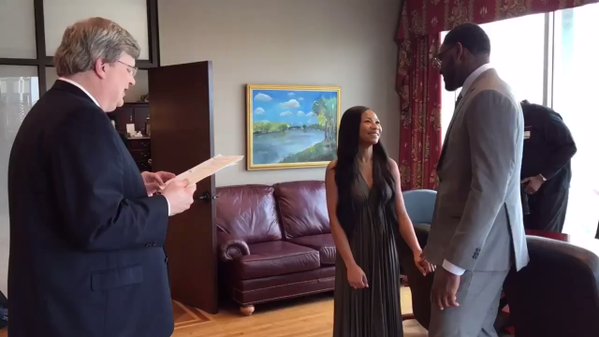 Tuesday, April 18th 2017, 3:15 pm CDT Tuesday, April 18th 2017, 8:24 pm CDT By Destiny Quinn MEMPHIS, TN (WMC) - NBA Los Angeles Lakers player and Memphis native Tarik Black had an exciting day Tuesday. The basketball player launched a foundation for the youth of...
read more