Preparing Youth for Life.
We use sports camps, internships, and special events as tools for teaching important life skills and encouraging character growth. Our approach is to make programs accessible to youth from all walks of life because learning to live and work together is the most important life skill of all.
Summer GLAM (Girls' Life Academy Memphis) is an internship provided in partnership with City of Memphis' Youth Services Division for 25 young ladies. Interns learn techniques for navigating the complex world of early adulthood through interactive sessions and field trips. Positive role models offer their time and knowledge to provide interns with the best information available so they are prepared to make good decisions for life. Interns are selected by the City of Memphis Summer MPLOY program.
SPORTS CAREERS Internship is an internship provided in partnership with City of Memphis' Youth Services Division for 25 young men. The purpose is to provide interns, many of whom are high school or college athletes, with ideas for careers in the sports industry. So often, young athletes aspiring to become pro athletes are encouraged to have a "plan b". This internship is designed to offer insight into careers in the sports industry for them to consider along with providing character and life skills lessons. Interns are selected by the City of Memphis Summer MPLOY program.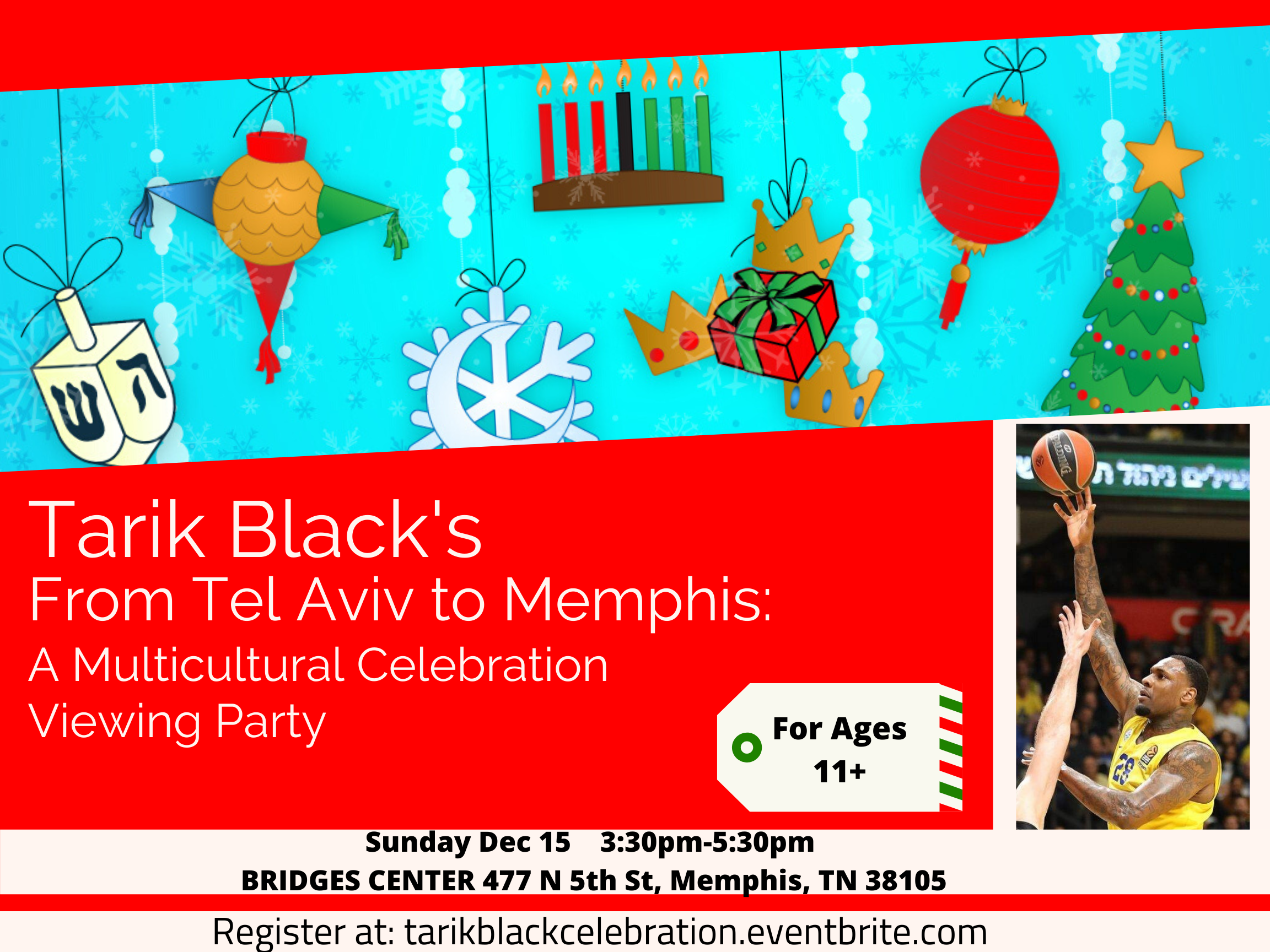 Tarik Black Foundation is hosting a FREE multicultural celebration. Tarik Black's From Tel Aviv to Memphis: A Multicultural Celebration will include watching a Maccabi Fox Tel Aviv basketball game. During each quarter, party-goers will experience fun Hanukkah, Mexican, and Kwanzaa traditional foods and games. The event takes place on Sunday, December 15, 2019 at 3:30 pm at Bridges Center, 477 N. Fifth St. Memphis, TN.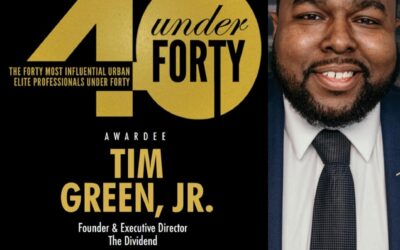 The Tarik Black Foundation proudly congratulates Tim Green, Jr., our Director of Boys' Programs on being named one of this year's 40 Under 40. The honor acknowledges Tim as among the Forty Most Influential Urban Elite Professionals Under Forty in Memphis. Top 40 Under...
Partner with us
---
The lessons and resources we offer to youth are made possible through partnerships that provide intellectual resources as well as tangible ones. We look for local and national agencies that can offer meaningful field trip experiences, life skills sessions, or serve as mentors to youth involved in our programs. We seek out unique locations so interns and campers experience eye-opening and meaningful activities. Our partnerships with others make this all happen.
Volunteer
---
TRANSFORMATION50 Basketball and Life Skills Camp gives volunteer coaches, trainers, and counselors the chance to positively impact the lives of campers participating in this transformative experience.
Session Leader
---
If you work well with teens and have a background in an area that would effectively introduce or teach an important life skill, we would like to hear from you. Our internship sessions are provided by volunteer session leaders. We are always looking for session leaders to offer experiential field trips that provide opportunities for character growth.
Donate
---
Through your financial and in-kind support, we are able to offer youth transformational life experiences so they are well prepared, well informed, and well rounded.
For more information about how you can help, contact us.