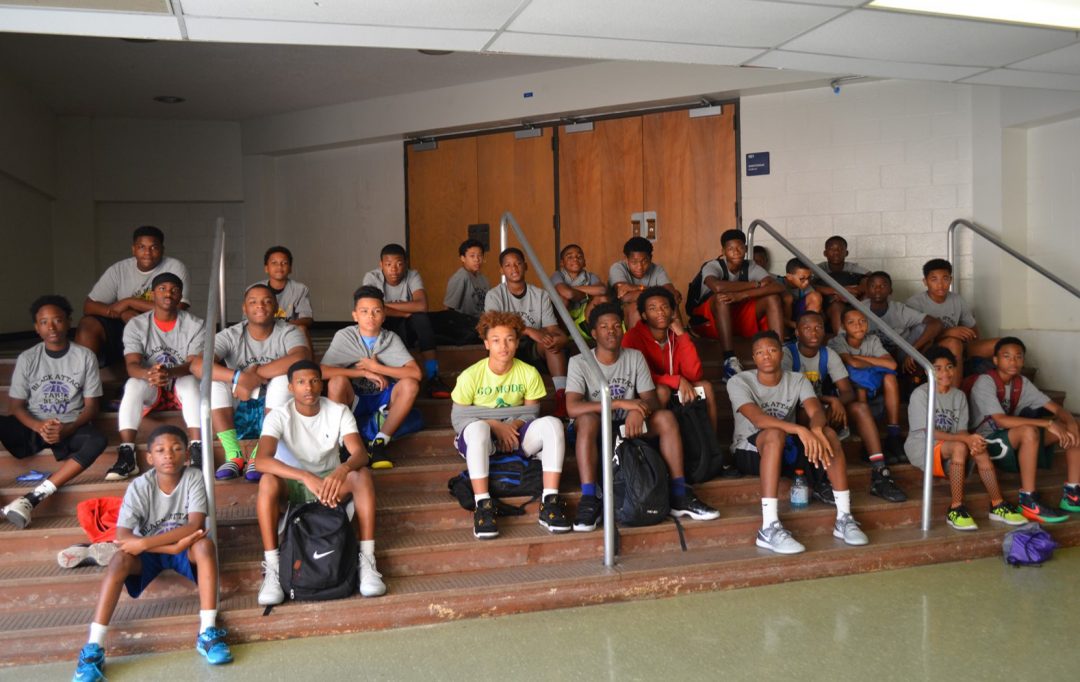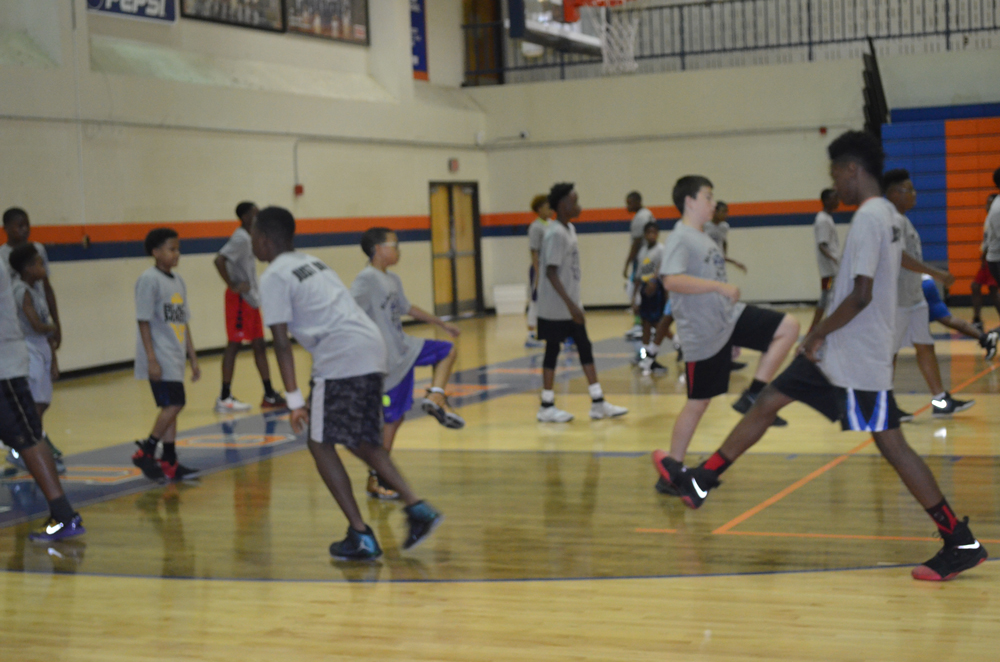 TRANSFORMATION50 summer camp is where boys learn values, build character and play a lot of basketball.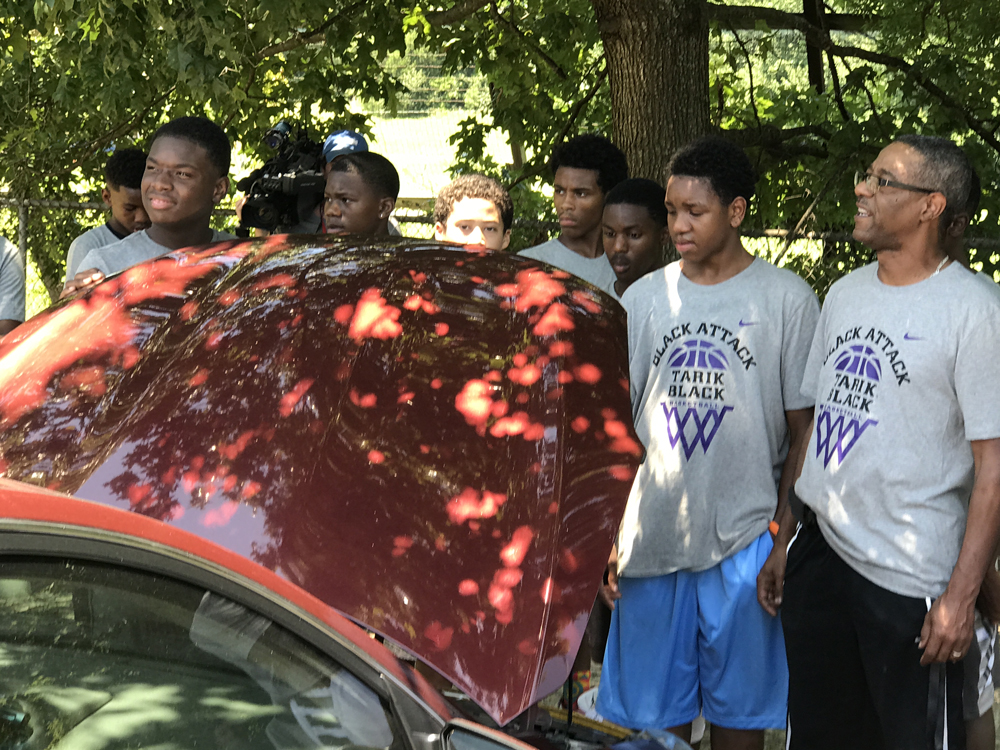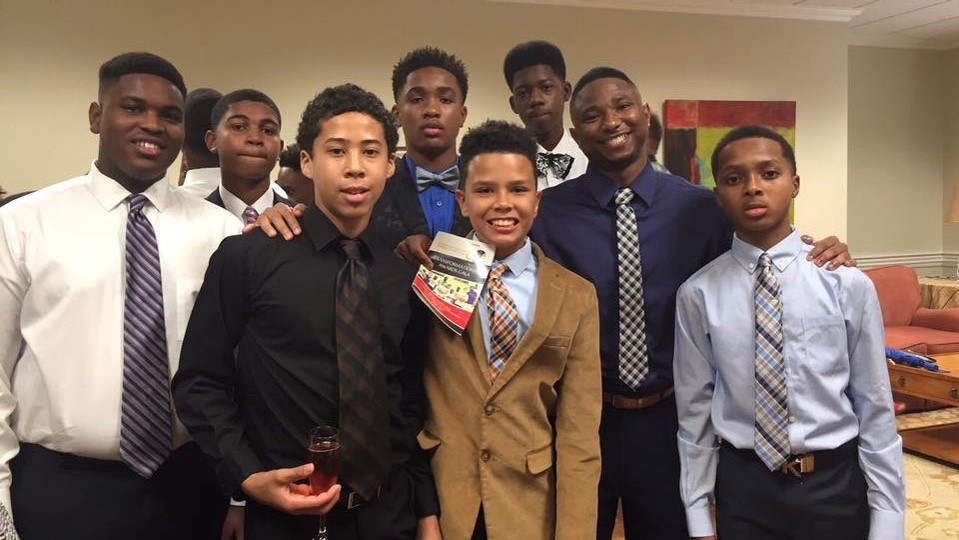 TRANSFORMATION50 is five full intense days of basketball and life lessons. Tarik and his team of youth and adult mentors offer a safe space where boys get to play a lot of basketball and learn some practical life lessons that groom them for social settings and prepare them to responsibly make potentially life-changing decisions. The camps is for 50 boys.
We keep in touch by continuing to invite former campers to activities and special events after they have completed the camp. Contact info@tarikblackfoundation.org for application dates and locations.
Congratulations to our 2018 Community Citizen Mentor Award Honorees
The Citizen Mentor Awards are named after four men who were a part of the village of people who mentored, supported and guided Tarik as a youth. The awards are presented each year to people who exemplify the ideals represented by each award's namesake and guiding principle. Congratulations to this year's honorees:
Sargent Wesley Littlejohn Sgt. Byron Johnson Neighborhood Officer Role Model (NORM) Award
Coach Verties Sails Coach Wesley Henning Northern Star Award
Pastor Peris Lester Willie Gregory Touchstone Award
Ken Bennett Leonard Draper III Guiding Hand Award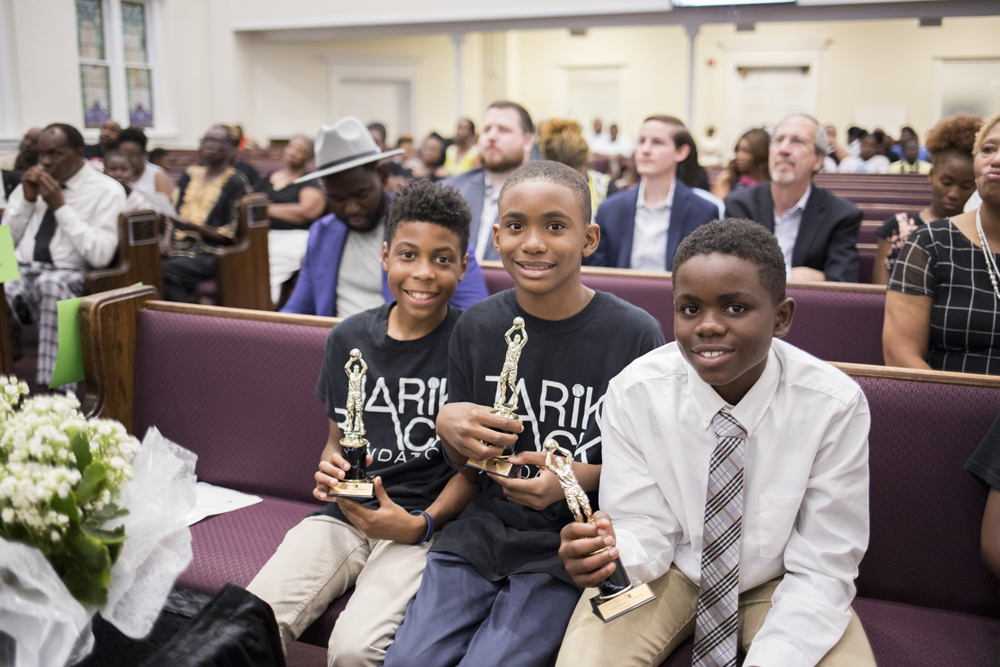 Congratulations to the TRANSFORMATION50
Outstanding Character
Award Recipients
Carlito Craft, 1st Place
Donovan Carter, 2nd Place
Congratulations to the TRANSFORMATION50 Basketball Tournament MVP's
Nikkareon Williams and Myles Richardson
The skills I have learned from the camp I have used in everyday life and on the court. I'm still trying to tie my bowties, but with me being left handed I'm still having a hard time, but I'm trying. I'm more confident with speaking in front of people and push myself even harder. I prepare myself more and understand that working harder is what I will have to do to get where I want to be.
Transformation50 has taught my son how to be more confident with speaking in public and how to deal with being rejected. He uses the tools that he has learned on and off the court. He takes all the speeches that Tarik has told them to heart. He understands that with hard work and determination and always believing in yourself can get you where you want to be."
Yes, I have used some of the skills taught in the Transformation50 Camp. I learned how to be self-confident when speaking in public. I can tie my own tie. I learned how to manage my allowance and I opened a saving account.
Transformation50 Camp has benefited my son. It taught him basketball skills as well as life skills. Bryce has become a more confident speaker in public. He is more aware at what he spends his allowance on and he saves part of it every week. The life skills taught at Transformation50 Camp will stay with him forever.
I have been able to use public speaking skills and leadership skills more often. I have also used etiquette skills during athletic and family outings.
I've observed Harold being more open to public speaking. I would like to see him be a little more assertive as a leader; utilizing the tips and guidance he has gained from participating in TRANSFORMATION50.
In my opinion, this program is much needed with our young men. They need to be exposed to areas other than sports, but also understand how athletics can give you a platform to invoke change in our communities.
TRANSFORMATION50 Finale
TBF wants to offer life-changing experiences for campers. The final activity is special to close the weeklong camp. Each year is different so that even former campers attending the finale will have a different experience from previous years.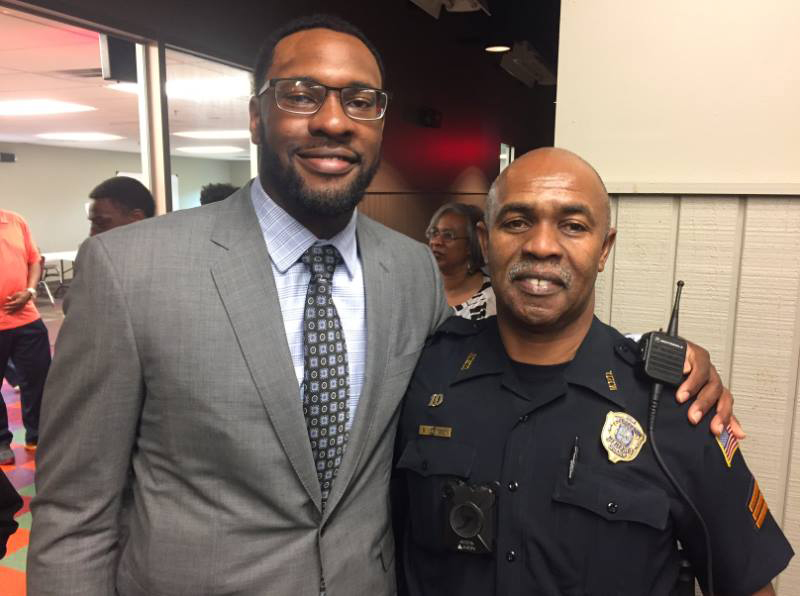 During the finale each year, Tarik presents mentor awards to people who exemplify the values each award represents. Named after four men who positively impacted his life, these awards serve as a reminder of how mentoring youth is one of the most important tasks we have as adults in our communities.
The foundation's main program is the TRANSFORMATION50 Basketball and Life Skills Camp. It provides a week of basketball instruction and life skills experiences for boys between the ages of 11-15. We are committed to the development and empowerment of future leaders/athletes. We use basketball as a tool to attract young athletes and young men. Once a part of the camp program, our participants not only receive quality basketball training but classes in life skills such as how to tie a necktie, change a tire, manage finances, how to positively engage with law enforcement, table etiquette and more. Our camp participants are encouraged to develop life skills and values so they become well-rounded, productive citizens in society. Most importantly, campers have FUN in a positive environment where they are uplifted, nurtured and respected.
If you would like to be a camp sponsor or mentor, we look forward to speaking with you. Please call (901) 485-5425 or email judith@tarikblackfoundation.org for more information.
TRANSFORMATION50 Basketball and Life Skills Camp is a free camp thanks to the support of the Tarik Black Foundation and its community supporters including NIKE, National Basketball Players Association, Kroger, Complete Computer Services, Fed Up Anti-Gun Campaign, Robin Alexander Sateriale Foundation, Li Kong and the many individuals who have contributed their support.
CALL FOR SPONSORS
If you would like to be considered to offer a life skills session during the TRANSFORMATION50 camp, we would love to hear from you. We invite you to submit a proposal for the instruction you are interested in providing. Your proposal will be evaluated by our camp board of advisors and we will be in touch if we decide that the instruction you are proposing is in line with what we look to offer campers.
Please send curriculum proposals to judith@tarikblackfoundation.org.