"The Tarik Black Foundation is that bridge that connects youth from different circumstances in ways that inspire them to embrace and value each other's uniqueness as they learn skills for living their best lives." ~Tarik Black
Mission & Values
Our Mission is to foster character, life skills, and values in youth and insure that they are well informed, well prepared, and well rounded.
Judith Moore, President
Judith Moore serves as president of the Tarik Black Foundation. Mother of Tarik Black, she handles the day to day operations of the foundation and is responsible for programming, fund raising and ensuring overall that the foundation is achieving its mission.
Moore has worked in the field of marketing communications throughout a career that spans more than 30 years. During this time she has held key positions in public sector, for-profit and non-profit organizations. Her career has included stints in education, banking, corporate and charity institutions. This has included communications positions at First Tennessee Bank and Memphis City Schools, then management-level roles at International Paper Co., Memphis Light Gas Water (MLGW), the National Civil Rights Museum and 14 years at one of the most recognized charities in the world, St. Jude Children's Research Hospital as Director of Communications. Always having a passion for the arts, most recently, she has served as Director of External Affairs for the Memphis Brooks Museum of Art.
Community service has always been a passion for Moore – a passion she instilled very early on in her three sons – Bilal Black, Amal Black and Tarik. She taught them that regardless of their circumstances, there is always something you can give that will enhance another life, if it's just by giving a word of encouragement, a helping hand, time or a simple smile. With this philosophy in mind, she has served on numerous non-profit boards and played key roles in organizing countless community initiatives. She graduated from Leadership Memphis in 2001 and the Federal Bureau of Investigation (FBI) Citizens' Academy in 2011. For the last five years, she has been appointed by the Mayor of Memphis to serve on the Minority Business Development Oversight Commission and chaired the commission for one term. Like her son, she is all too aware of the poverty, lack of education, limited access to resources and apathy all around that plaque our communities. The two share the goal of working to uplift as many young people as possible and give them the hope of a bright and successful future.
Moore holds an undergraduate degree in Journalism and a Masters of Business Administration with a concentration in Marketing. She is a graduate of Clark Atlanta University (formerly Clark College) and a proud member of Alpha Kappa Alpha Sorority, Inc.
As Tarik's mother, Moore has been his key partner in his journey to the NBA. Pushing him to work hard, finish his education, stay humble and grow in faith, character and selflessness along the way. These are qualities they both hope to instill in those touched by the Tarik Black Foundation.
In 2011 Moore remarried and resides in Memphis with her husband Melvin Moore.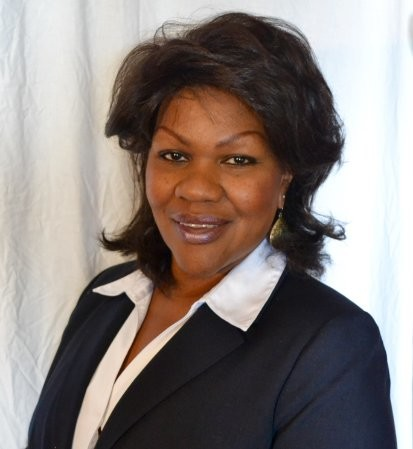 Tarik Black, CEO
As Founder and Chief Executive Officer of the Tarik Black Foundation it's humbling to consider all of the mentors, role models and other supporters whose shoulders I stand on as I fulfill my dreams. Likewise, my family has helped to keep me grounded, focused and steadfast in maintaining my spiritual values. It is no coincidence that opportunities have unfolded that have given me an edge in life. I believe that there are those of us who receive more so that we can give more and I hope to accomplish this through the work of my foundation. 
As much as I love playing basketball, it was the life experiences off the court that were the most impactful as I grew-up. Experiences my parents insisted I take part in are what taught me values, shaped my character and prepared me for my life as a professional athlete. For example, the time my mother required that I attend a science camp at the Centers for Disease Control in Atlanta before she would agree to me going to the NBA basketball camp for top high school players. I couldn't understand then why she felt the science camp was as important (or she would say more important) than attending this elite camp. When my dad forced me to help him with repairs to rental property and haul items for his flea market, I have to admit I hated it but it taught me how to work hard. Today, I appreciate having had these experiences.
When I was 15, I was blown away by a speech Magic Johnson gave during the National Civil Rights Museum's Freedom Award as he accepted this award. My mother worked for the museum, so I had volunteered for programs before and heard many stories and speeches. Mr. Johnson's speech, however, was the first that really resonated with me. He talked about using his NBA platform to fulfill what he knew was his real calling, which was to serve. At that moment, he became my role model and I prayed that I would have a chance to follow in his footsteps. I also learned then what powerful influence professional athletes can have over young people.
One of my best buddies is functionally autistic. My friendship with him since pre-school taught me to appreciate people who navigate the world differently from most. Throughout growing up, I was at times his only friend. My friendship with him helped shape my values. Also participating in Bridge Builders which teaches young people diversity and acceptance, I learned to value this friendship even more while learning the importance of working with different kinds of people for a better community. These are among the experiences that instilled in me the idea of servant leadership which I want to apply as I guide the vision for this foundation.
Completing my undergraduate degree and now my masters' degree, I see the doors a quality education opens and the confidence that goes along with having this level of education. You can lose many things but knowledge and life skills will stay with you always.
Coming from Memphis, I am one of the fortunate ones. Unacceptably, there are thousands of other young people who don't have the support, mentors and parents to guide their path. That's where community organizations must pick up the slack to help ensure that every young person has a fighting chance at a successful life. Through the Tarik Black Foundation, I want to do my part to help. I want to create programs that expose youth to positive experiences — that encourage them to dream and inspire them to work toward that dream. Of course, if some aspire and work to become professional athletes, that's alright too.
I am looking forward to the work ahead and the many that will join me in partnership. I invite you to share your thoughts and ideas with me. As we launch this effort we're excited to serve Memphis and other communities in uplifting the thousands of young people in need of our support.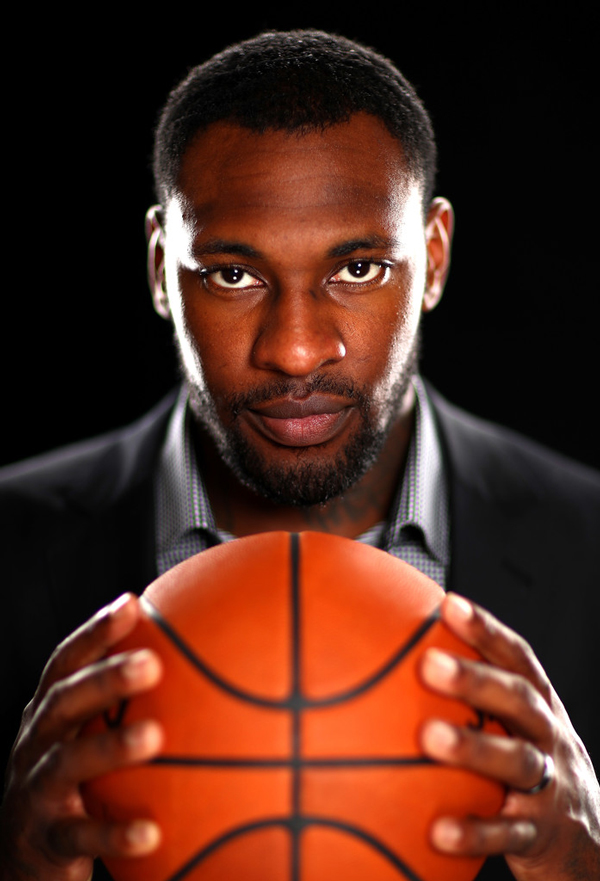 Cristina Peraza, Business Manager
Cristina Peraza is a business manager and CEO of Intrinsic Business Management, an accounting and business consulting firm. Cristina is responsible for managing the business and financial affairs of high net worth and high net income clients. Cristina advises on business, personal wealth and tax matters for clients based in the United States and abroad.
Before devoting her work fulltime to building Intrinsic, Cristina was the business management director for one of the largest accounting firms in Los Angeles whose clients included actors, screenwriters, musicians, directors and entertainment executives. Cristina was a key player in the growth and desirability of this firm. Cristina's outstanding strengths include leadership, communication facilitation and transparency.
Cristina graduated from Ashford University with a bachelor's degree in finance. Along with her BA degree in finance, she has multiple certifications in the accounting field including her Enrolled agent certification with the IRS.
In addition to being one of the few women to own their own business management firm, Cristina is a mother and a business entrepreneur. Her goal lies in servicing clients in a unique and tailored way to accommodate their needs as well as to educate and empower clients to be their own CEOS.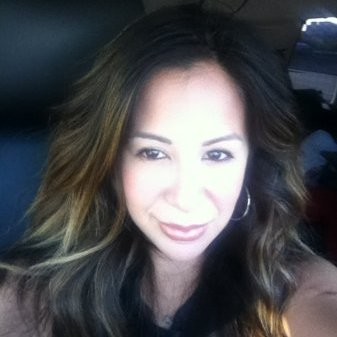 Bruque Argaw
Automotive Engineer , Sterling Heights, MI
A graduate of The Ohio State University with a degree in Civil Engineering, Bruque Argaw is an automotive engineer. She serves as a design engineer for multiple future vehicles including as a Design Release Engineer in various GM brands. Bruque served as the Interior Issue Resolution Team Co-Chair at the CAMI Plant in Ingersoll, Ontario, Canada for the launch of the 2018 Chevrolet Equinox. She is currently pursuing a Master of Engineering in Global Automotive and Manufacturing Engineering (GAME) at the University of Michigan.
Charles Blatteis
Attorney at Law , Memphis, TN
Attorney Charles Blatteis provides legal services to U.S. investors both in the United States and abroad. His firm also assists foreign nationals and immigrants. He is a "Consulting Attorney" for the Consulate General of Mexico in Little Rock and the Consulate General of Peru in Atlanta. A first-generation U. S. Citizen of Hispanic and German descent, he is past president and chairman of the Hispanic Business Alliance. Charles graduated from the Georgetown University School of Foreign Service with a BSFS in International Law, Politics and Organization and a Certificate in Latin American Studies. He obtained his J.D. in Common Law from Tulane Law School along with a Certificate in European Legal Studies. He was awarded a United States patent as a co-inventor of an ecologically friendly manufacturing process which has subsequently been patented in various countries worldwide.
Marcus Brown
Technology Services Business Owner , Memphis, TN
Marcus Brown is the Founder and CEO of Complete Computer Services located in Memphis. For 30 years, he has provided technical support to major corporate clients as well as individual customers in the region. Complete Computer Services is a family-managed business. A much recognized entrepreneur and community supporter, Marcus' success as an entrepreneur has allowed him to provide employment for his wife and children as well as other technical specialists in Memphis. Marcus is a graduate of the University of Memphis with a Bachelor of Science degree in Computer Science.
Dan Connelly
Professional Athletic Trainer , Las Vegas, NV
Dan Connelly is the owner of Be More Basketball where he trains college and professional basketball players. He has scouted for professional teams including the New Orleans Hornets, Utah Jazz and Denver Nuggets. Prior to scouting on the professional level he served on the coaching staff of various collegiate basketball teams. Dan is part of a family of basketball management professionals who work for a number of NBA teams. He is currently located in Las Vegas, NV.
Frankie Dankin
Community Activist and Elected Official , Memphis, TN
Frankie Dankin is the director of strategic initiatives at New Memphis Institute. He oversees the Campus to Career program, an initiative which connects college students with professional opportunities and networks all aimed at inspiring them to launch careers in Memphis. Frankie also serves as an alderman for Millington, TN (just outside of Memphis).
Li Kong
International Mortgage Advisor , Raleigh, NC
Li Kong is a mortgage consultant. Through a network of international financial institutions, she assists clients in obtaining mortgages. Li earned a law degree in China and worked for Zhongnan Economy and Law College as a legal aid, a program sponsored by the Ford Foundation. Li was also provided free assistance to low income citizens in Baltimore in need of legal help through Legal Aid.
Michael Ogbebor
Business Developer , Houston, TX
Mike Ogbebor is the founder of Newline Investors, a venture capital firm located in Houston, TX where focuses on the development of start-up businesses. He is also a partner and founder of a number of dialysis clinics and restaurants in the Houston area. He is a recognized entrepreneur and community supporter. Mike, a proud Houstonian with international roots, completed his undergraduate studies at the University of Houston. He later attended Ross University Medical School before deciding to pursue his passion for business.
Philip Press
Jeweler , Los Angeles, CA
Philip Press is founder of Philip Press, Inc. Press first learned his craft as an apprentice to a European master craftsman and platinumsmith. Now an acclaimed Hollywood jewelry designer, specializing in platinum jewelry designs, his designs are the choice of many celebrities and frequently featured during Red Carpet events as well as in fashion and bridal media. Over the years, Philip has supported the Los Angeles Police Department and the Los Angeles Fire Department including serving on the board of the Los Angeles Fire Department Foundation.